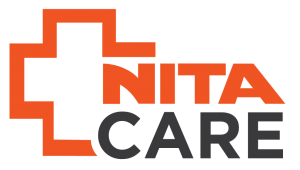 SUPPORT. RE-DEFINED.
Things happen. Always. To any operator on any equipment because it is machinery and that is just how it is. Our NitaCare program ensures that when the (you know what) goes down Nita is there to get you back to production as quickly as possible!
Built into every Nita HMI is a 1-button connection to a live Nita video chat technician who can guide the operator through any trouble or even connect to the machine to diagnose and remedy a settings issue on-the-spot. Seriously.
Want to hear something even more amazing?
Let us whisper 2 sweet little words into your ear: Forever Free.
NitaCare

. Because Nita Cares. Really!